WHO WE ARE
---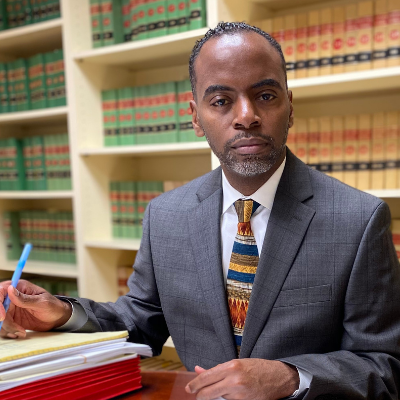 Joseph Wright founded Wright Esq. in 2020, after more than 25 years of practice in Maryland and Washington, D.C. This firm was born out of his passion for community activism as well as a belief that everyone needs access to a lawyer. However, two things are important: getting the right lawyer for the right job and getting a lawyer who is compassionate and will fight for you. With more than 100 jury trials and thousands of non-jury trials handled, Wright Esq. can handle all your legal needs.
Learn More
WHAT WE DO
---
Wright Esq. is a full-service law firm dedicated to excellent service and passionate representation of individuals and businesses in Maryland and Washington, D.C.
Learn More
TESTIMONIALS
---
Having Mr. Wright as my attorney has been a great overall experience. Mr. Wright has guided me through the entire court process and stood by my every request. He has been a calming yet confident presence during difficult family court proceedings. Highly recommend!
I've been very pleased with Mr. Wright's work. He is definitely following his calling and has an immense level of compassion and good old common sense. I appreciate the fact that he's thorough and genuinely cares about me as his client. He will fight for you and he's on the side of truth and seeking justice. I would recommend him every time, hands down.
Thank you, Mr. Wright, for all you're doing to help me through this trying time in my life. This world needs more thoughtful people [like you] who can take a stand for those in need and let others know you're not alone. Thank God.